Version 4.7 of WordPress, named "Vaughan" in honor of legendary jazz vocalist Sarah "Sassy" Vaughan, is available for download or update in your WordPress dashboard. New features in 4.7 help you get your site set up the way you want it.
Your Site, Your Way
WordPress 4.7 adds new features to the customizer to help take you through the initial setup of a theme, with non-destructive live previews of all your changes in one uninterrupted workflow.
To help give you a solid base to build from, individual themes can provide starter content that appears when you go to customize your brand new site. This can range from placing a business information widget in the best location to providing a sample menu with social icon links to a static front page complete with beautiful images. Don't worry – nothing new will appear on the live site until you're ready to save and publish your initial theme setup.
Smoother Menu Building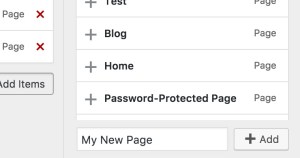 Many menus for sites contain links to the pages of your site, but what happens when you don't have any pages yet? Now you can add new pages while building menus instead of leaving the customizer and abandoning your changes. Once you've published your customizations, you'll have new pages ready for you to fill with content.
Custom CSS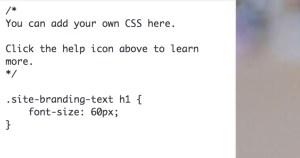 Sometimes you just need a few visual tweaks to make your site perfect. WordPress 4.7 allows you to add custom CSS and instantly see how your changes affect your site. The live preview allows you to work quickly without page refreshes slowing you down.
PDF Thumbnail Previews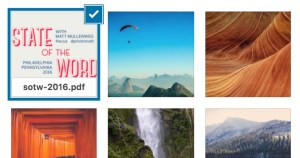 Managing your document collection is easier with WordPress 4.7. Uploading PDFs will generate thumbnail images so you can more easily distinguish between all your documents.
Introducing REST API Content Endpoints
WordPress 4.7 comes with REST API endpoints for posts, comments, terms, users, meta, and settings.

Content endpoints provide machine-readable external access to your WordPress site with a clear, standards-driven interface, paving the way for new and innovative methods of interacting with sites through plugins, themes, apps, and beyond. Ready to get started with development? Check out the REST API reference.
Source from WordPress blog