7 rules for domain name picking
(1) Easy to type
Some domain names are harder to type than others. E.g. del.icio.us. Try to avoid this type of domain names.
(2) Keep it short and simple
Short domain names are easier to get shared and memorized. Some domains can go up to 30 character which make it hard to remember. But if you choose some short abbreviated name, it is also hard to remember. Common practice will be 2-3 words which is just about right.
(3) Avoid numbers
Having numbers in the domain is not a good idea as it is way too hard to be remembered.
(4) Avoid hyphens
If you have a www.domain-name.com, it is harder for people to remember the hyphens and some traffic will end up visiting www.domainname.com.
(5) Easy to remember
It is important for user to remember your domain name easily when they first visit or saw in the advertisement.
(6) Make it pronounceable
You can try pronoun this domain (www.frogforfour.com) and it is hard to tell your friends about it. If it is easy to say, it is easier to remember and you have higher chance for people to visit your site.
(7) '.com' or not
'.com' is the most popular top-level domain which is strongly suggested to use but if it becomes very hard to pick the domain you want, having a '.hk' or '.com.hk' is also ok if you plan to sell in a specific location.
Domain Brainstorming
If you have some keywords idea and not sure which combination is still available, you could try domain name generator like domainsbot.
First of all, you type the keyword you prefer the most.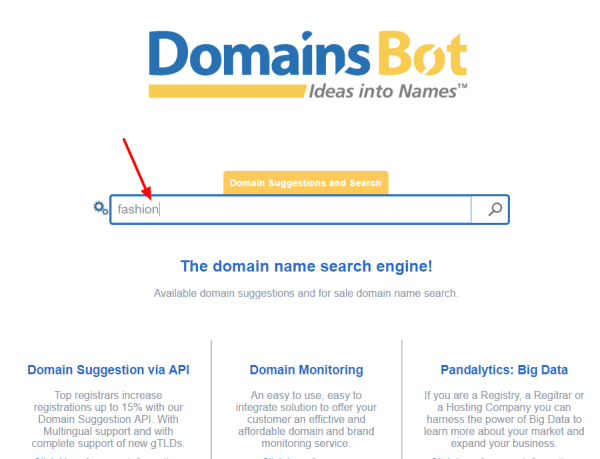 In the search result page, you can refine your search with (1) TLD options and (2) Related keywords which will get you different domain search result. As you can see, several domain in the search result have hyphen which you should avoid. Either pick the one with your exact keyword or sometimes related keyword will give you more options for selection.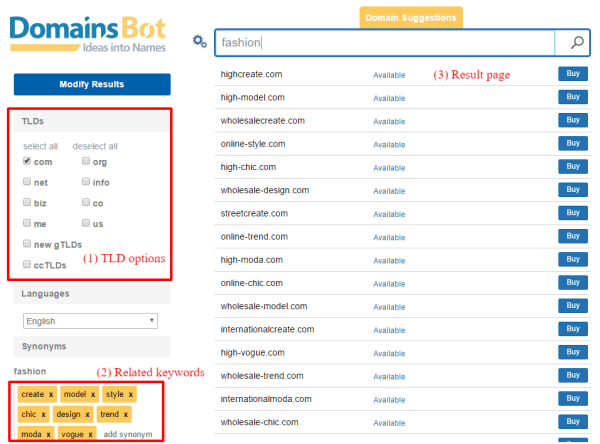 If you still have questions on the domain name selection, feel free to email us at cs@zizsoft.com and we could brainstorm together which domain is best fit for your business.