In order to increase your website to be found in search result, Google kept updating their behavior and rules to adapt current search result patterns. They're announcing two upcoming changes to mobile search results that make finding content easier for users.
To improve the mobile search experience, after January 10, 2017, pages where content is not easily accessible to a user on the transition from the mobile search results may not rank as highly.
(1) Simplifying mobile search results: to keep search results uncluttered, Google'll be removing the mobile-friendly label.
(2) Pop-banner or standalone interstitial are likely to decrease your website chances to be found. Google has guideline about how to use this kind of banner to still have good chance to be found.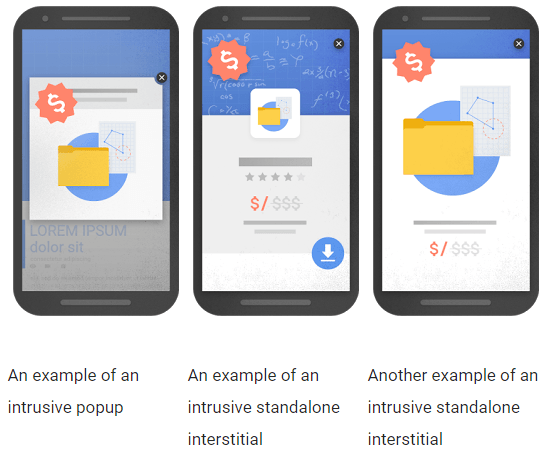 Source from GoogleBlog